Different Kinds of Indian Curry
The Vagrant Mouth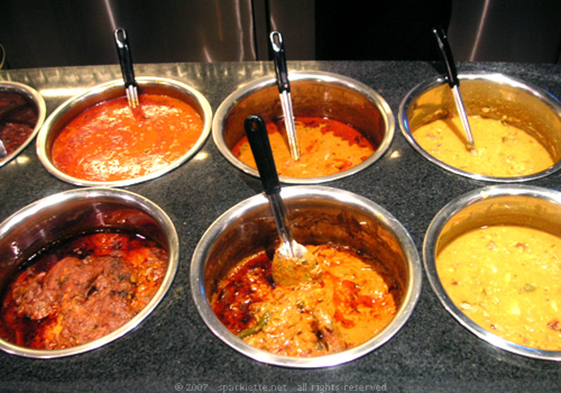 Pots of molten lava Source: sparklette.net
If you're lost on what to do in Singapore, try Little India. Little India is a unique enclave in Singapore where Tai Hoe is situated in. Not only does it house Mustafa Shopping Centre, Singapore's 24 hour everything under one roof shopping centre, it is also home to countless Indian curry restaurants.
If you put up in Little India, go for an Indian curry culinary experience at least once. The recipes of curries have developed over hundreds of years through a random mix of some of the spiciest, more pungent spices early Indians got their hands on. Over the years, these red angry dishes evolved into modern curries as we know today. While curry has been adapted into many cultures. While curry has been adapted into many cuisines around the world, the birthplace of modern curry as we know it today remains unmistakeably India.What the adventurous do is to take a haughty stroll through Little India into a random Indian restaurant, choose some curries and meats with the nonchalance of James Dean without the cigarette (in Singapore, you can't smoke in restaurants), and then dig their hands into the curry rice. I'm not sure what their usual reaction was. 'Ouch' would be my guess if the curry was hot. Use fork and spoon if you don't want your hand smelling of curry for two days after the meal.
Here's a short guide on some of the most popular curries so you know how to distinguish your curries other than through their shade of red or orange.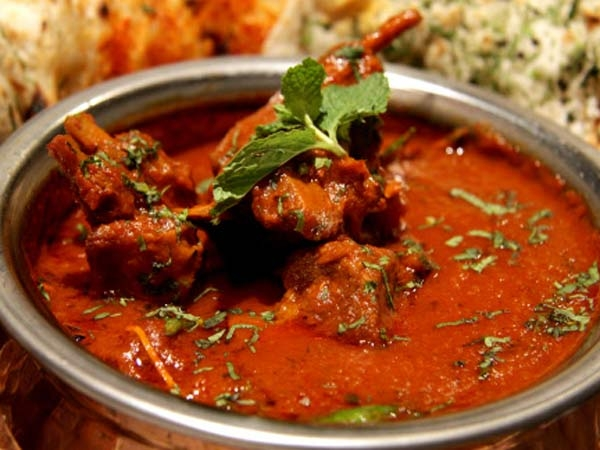 Source: iDiva.com
Rogan Josh: This is a classic popular lamb curry which originated in Kashmir. Through the use of tomatoes, pepper and red chillies, the dish takes on a deep red colour. (Medium Spicy)
Source: Me and Dukan
Chicken Tikka Masala: This is probably the most famous curry dish to Westerners. The chicken is deep red with black patches due to the grilling. It is accompanied by a masala sauce that is rich and creamy and not too spicy. (Mild)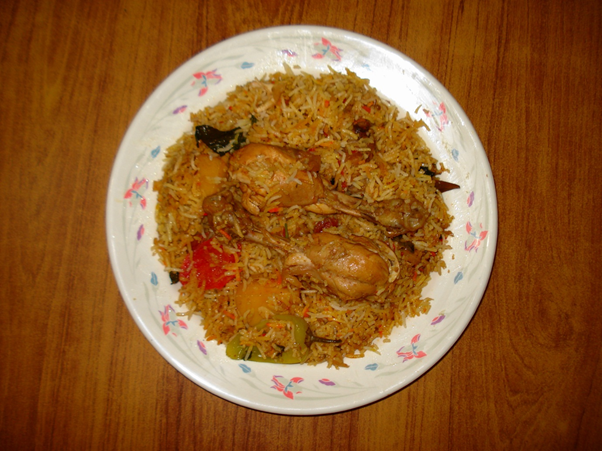 Chicken Briyani
Briyani: This is not really a curry but, rather, biryani is baked together with spices and meat, usually lamb or chicken. You get a side bowl of curry which you can drizzle over your rice to enjoy with the meat. Briyani is one of the most accessible and popular Indian dishes in Singapore. (Mild)
Source: kitchenlaw.blogspot.com (Lamb Korma)
Korma: Korma is a kind of curry that comes about through a long and slow cooking process not unlike braising. The meat, usually lamb, is marinated in yoghurt and then cooked on a very low heat to produce a very rich and thick sauce. To replace the slow cooking process, some restaurants add coconut milk or cream to thicken the sauce quickly. (Mild)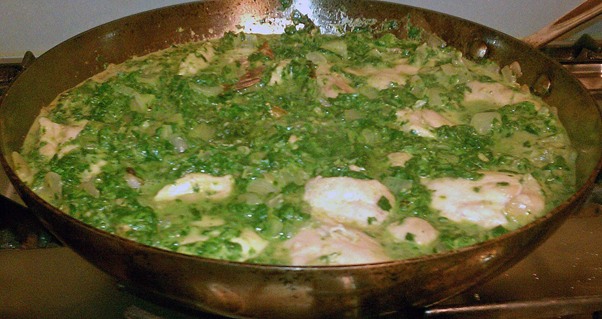 Popeye would love this. Source: letsblogaboutfood.com (Chicken Saag)
Saag: Although not so well-known among non-Indian Singaporeans, this is one curry that many Westerners like. This curry is made from spinach or mustard greens and appears greenish in colour. Traditionally, lamb is the meat to go with this but chicken or prawn versions are just as common. (Mild – Medium Hot).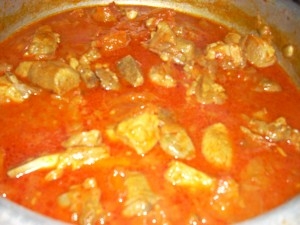 Source: bridgetkumar.wordpress.com (Chicken Madras)
Madras: From my limited understanding, this curry is non-standard and is taken as the generic term in various restaurants to mean very hot curry. It is usually a rich red or brown and the spice level usually ranges from hot to sweat-breaking hot. (Hot)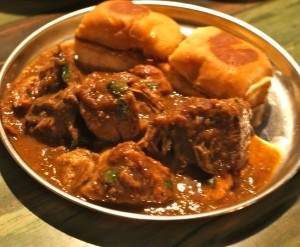 Source: eatingfriendly.blogspot.com (Pork Vindaloo)
Vindaloo: The original HOT curry. This curry is Madras on steroids. If you're up for a real challenge, order this dish. Some versions carry a peppery aftertaste as an extra kick. Make sure you get your mango lassi ready when you take on this dish. (Very Hot)
And that sums up some of the popular curries in Indian cuisine. Now, where's the beer?
---
72 Comments
Ilushiktiy

Ilushikzpj

Ilushikbfk

Ilushikzpv

Juliynm

Juliack

Julibaj

Julioka

KitchenHutt Spices - indian masala

Thank you for sharing this informative one. Contact us if you want to order spices online at wholesale price.

MorrisKex

plaquenil hydroxychloroquine http://www.hydroxychloroquinex.com/

https://www.candipharm.com/#

www.candipharm.com/

Rakib

Indian curry is popular all over the world. The people who like spicy food must like curry. Chicken biryani is popular too. It's not a curry though, people love its spicy flavor. Biryani is always popular in India.

lxjtours

photo essay examples buying essays topics for persuasive essays how to cite in essay buy nothing day essay argument essay thesis

tklzjmkv

over the counter sildenafil generic viagra 50mg si tengo presion alta puedo tomar viagra is 25mg viagra enough viagra no prescription how much is sildenafil 100mg

Kate Welling

The saag looks so good! It would be awesome to get this. I will look for an Indian restaurant near me.http://www.freshindiangrill.com/

karimpadaniya

recently visited for 5 night . reception guy was awesome helped every possible way as he can . his name is spencer. really good guy

do flamingo

key [www.url.com](keyword) [url=www.url.com]keyword[/url]

Manish

Amazing listing of foods of Indian curries. It looks so yummy and nice. I personally feel that food should look good, Sometimes people avoid good food only because not presenting well enough. Thanks!

MagicHoth

You got a truly valuable blog I have been here perusing for about thirty minutes. I am a novice and your post is significant for me.

makila litz

i am doing a progect on india curry and this website helped me a lot! so thank you

Alice

From now on, I can't cook this kind of curry soup too oftenly, my huansbd just recover from stomach upset. The only thing I can do is quietly go out and eat at the hawker alone, hahaha. Or maybe you would like to join me?
Leave a Reply